The Greenhouse Bookbox
These are pictures of a greenhouse bookbox that I left open and landscaped all around it.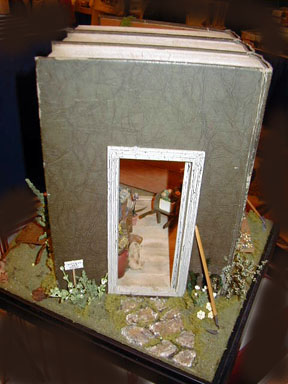 The left side of the box with the door open so you can see inside. It doesn't show very well in the pictures, but the interior was lined with cedar planks, aged floor, herbs drying on the wall, wheelbarrow with plants ready for the garden.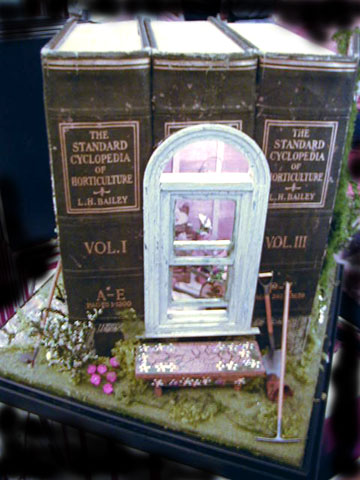 The front of the box with the crackled finish on the front window.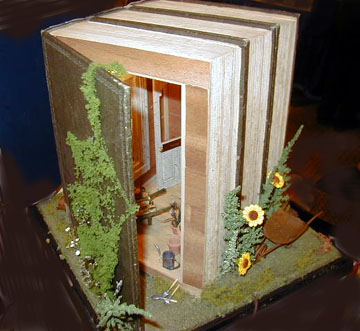 The right side of the box with the weeds growing over the flap of the book.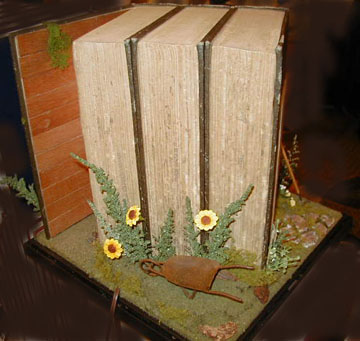 The back of the box with sunflowers and rusty wheelbarrow.